I'm working a big show this whole weekend, so not much time to blog, but I HAD to share this...
My favorite Knitting Blogger - the Yarn Harlot (aka Stephanie McPhee) has been posting a shopping guide for knitters geared toward the Non-Knitters in their lives.
Day 1 is HILARIOUS and can be read
HERE
.
And also, her suggestions for gifts are dead on. So far this one is my favorite: (Click photo to go to the etsy site)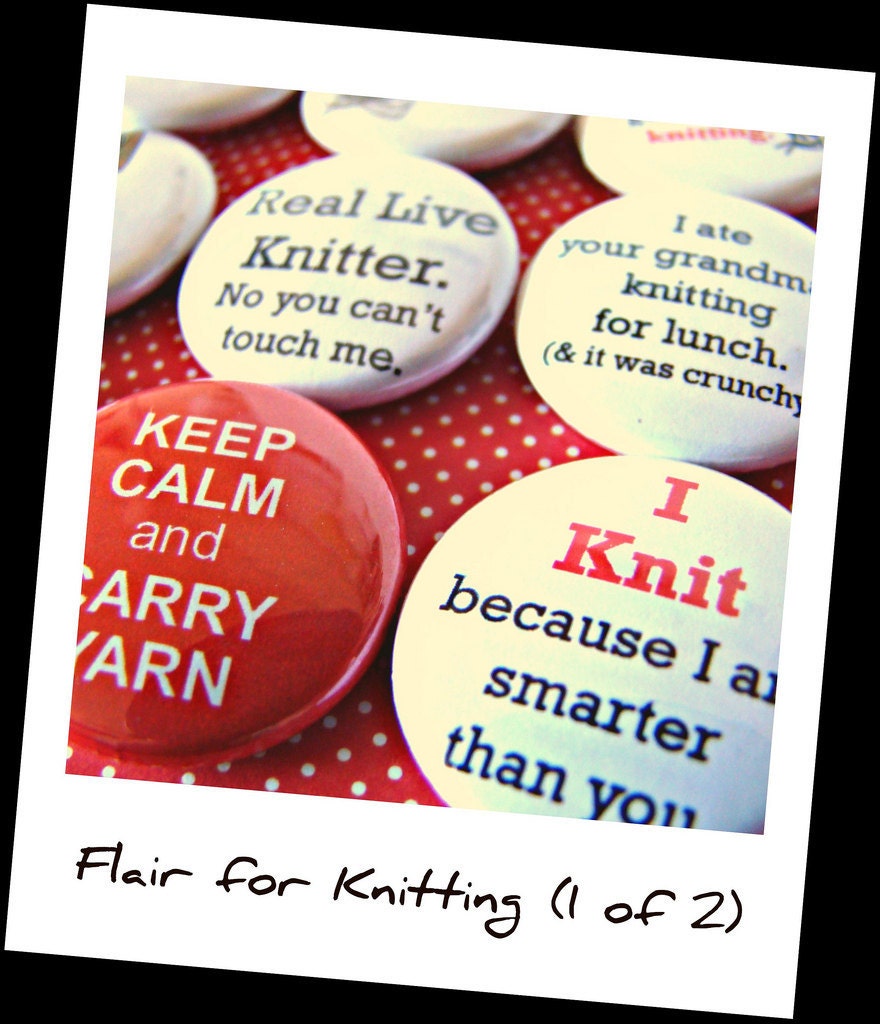 Oh... and these are some mittens she knitted for her daughter recently that I absolutely love, and find pretty stinkin' cute...
Normal cute mittens - right?
Wrong! Instant antlers!!!