My friend Jeni is so multifaceted! She is graceful, kind, soft spoken, a true friend, SO stylish, and above all an incredible artist! I'm insanely jealous of the fact that she has spent much of the last four years studying and perfecting her art in Nice, France.
I turned 30 last year, and one of my FAVORITE gifts was an original canvas made by Jeni (gifted by Wendi). It happily sits atop my desk, and I often gaze at while writing, scrapbooking, and designing.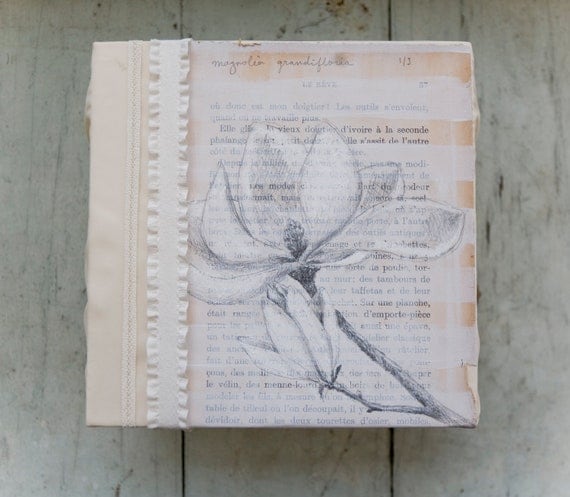 Would you believe that Jeni paints, draws, stamps, works with fabrics and other mixed media and is also a gifted photographer? She just has an eye for beauty. There's no other way to describe it.
Here are some of my favorite photos that she has taken. Do they look familiar? That's right! Jeni did the photo shoot for my "Freya Gauntlet" pattern.
I wanted to introduce my sweet friend to you because she has exciting news! She just opened her
Etsy Shop "Magniflora"
, which means that you have the opportunity to bring a little bit of Jeni into your home! I hope that you will go check it out. She is willing to create custom pieces for you or your loved one. Be sure to keep checking back too! She plans to keep adding more wonderful pieces of artwork soon.